Lianhuachi West Road Conditions
No traffic hinderances on this road.
---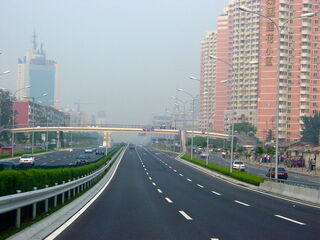 Lianhuachi West Road (莲花池西路, Lianhuachi Xi Lu) currently is a 3.06 km long city express road in Beijing. It starts from the western 3rd Ring Road at Lianhua Bridge and stretches into the western 4th Ring Road at South Shawo Bridge.
It connects to Lianhuachi East Road leading to the Beijing West Railway Station to the east and to Lianshi East Road heading into Shijingshan and Mentougou to the west.
A combination of roads, comprising out of Lianhuachi East Road, Lianhuachi West Road, Lianshi East Road, Lianshi West Road and part of Jingyuan Highway, links central Beijing (at Tianningsi on the 2nd Ring Road) to Shimenying Roundabout in Mentougou District. Access to Mentougou now takes roughly 20 minutes instead of the previous full hour.
Historically, however, a different Lianhuachi West Road used to exist. The previous road would run parallel to Lugouqiao Road, which is now the Jingshi Expressway. In the 1970s, a unified Lianhuachi Road used to exist.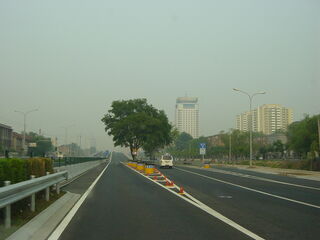 Lianhuachi West Road runs between the western 3rd Ring Road (at Lianhua Bridge) through to the western 4th Ring Road.
Speed limit: 80 km/h throughout (except for a variable speed limit, 30-60 km/h, for traffic heading into Beijiing at Yuejialou Bridge)
Speed checks: None
Traffic conditions are very good going in to Beijing, but heading out of Beijing, traffic jams often erupt at Yuejialou Bridge and Nanshawo Bridge. Such jams were relieved when Lianshi East Road was opened to the traffic on October 15, 2005.
Symbols:

= exit (

= closed),

= main interchange

Lianhua Bridge → Nanshawo Bridge
Edit
Extended Lianhuachi West Road

Lianhuachi West
Ad blocker interference detected!
Wikia is a free-to-use site that makes money from advertising. We have a modified experience for viewers using ad blockers

Wikia is not accessible if you've made further modifications. Remove the custom ad blocker rule(s) and the page will load as expected.