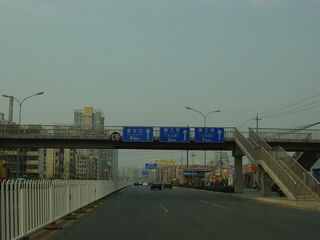 Majiapu West Road (马家堡西路) is a trunk road in southwestern urban Beijing. It was opened to traffic through to the southern 4th Ring Road on December 20, 2004.
It connects further northward to Kaiyang Road, which was opened to traffic on the same day.
Beijing Metro Line 4 will run through Majiapu West Road.
Majiapu West Road links to the Jiaomen and the Kaiyangli areas in southern Beijing.
Ad blocker interference detected!
Wikia is a free-to-use site that makes money from advertising. We have a modified experience for viewers using ad blockers

Wikia is not accessible if you've made further modifications. Remove the custom ad blocker rule(s) and the page will load as expected.